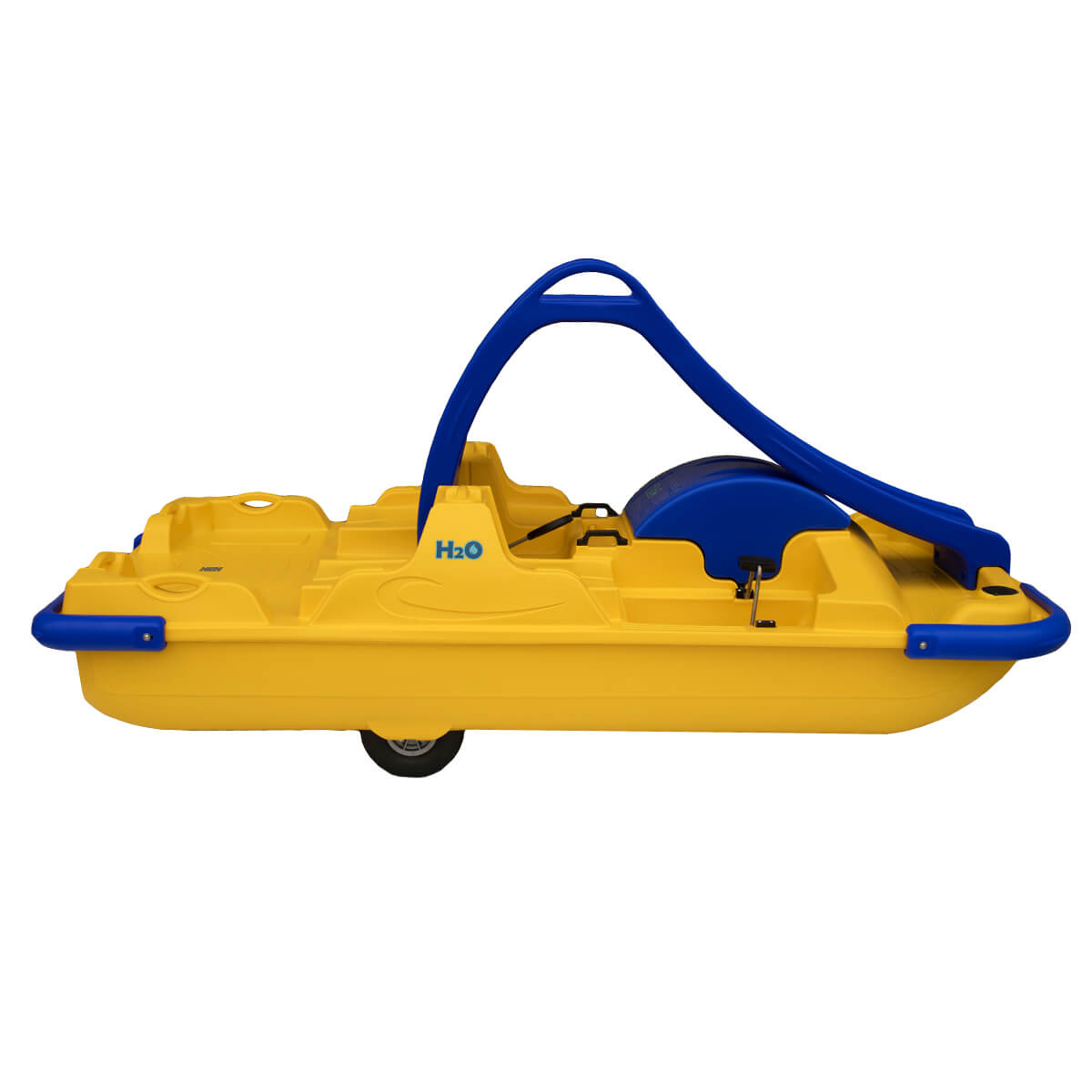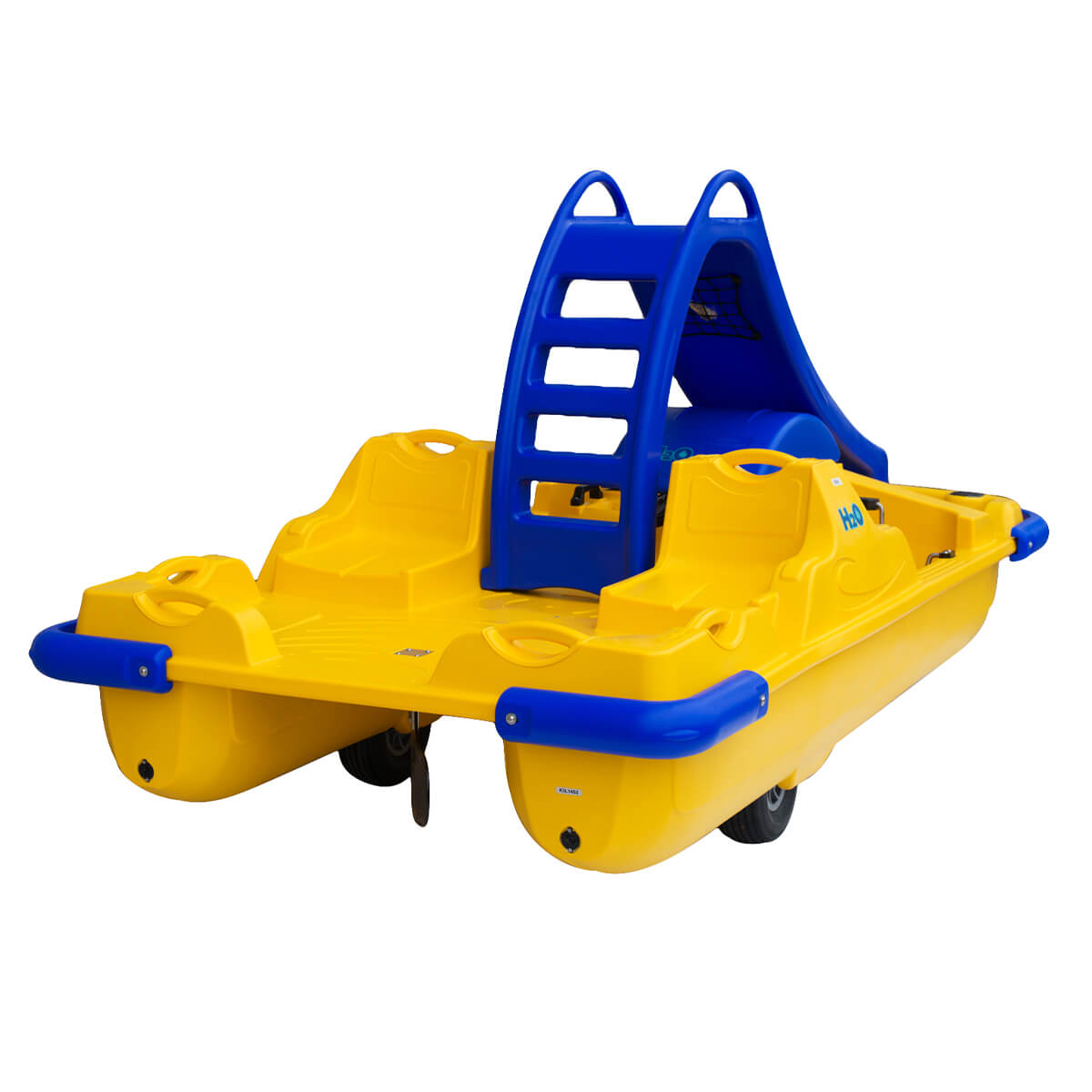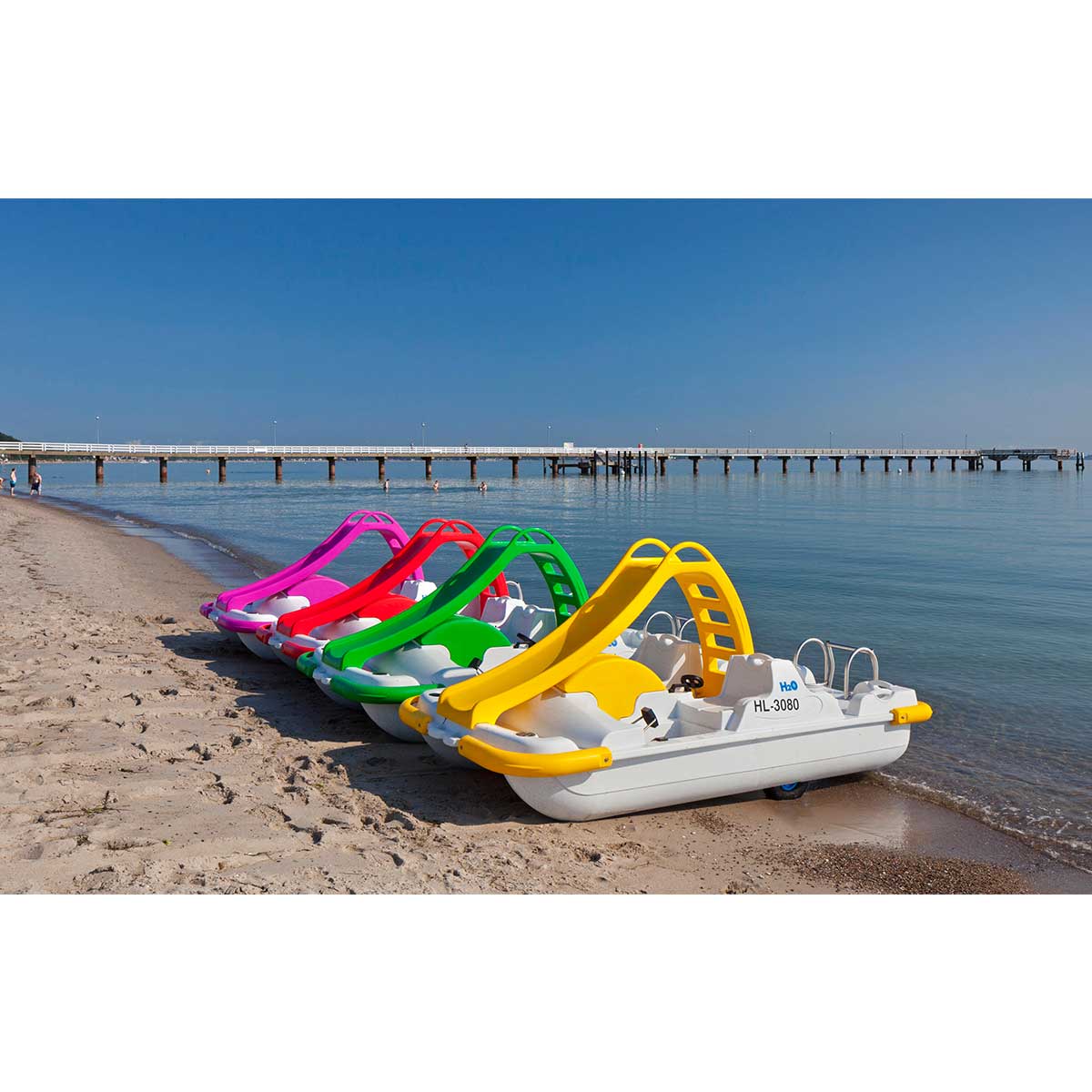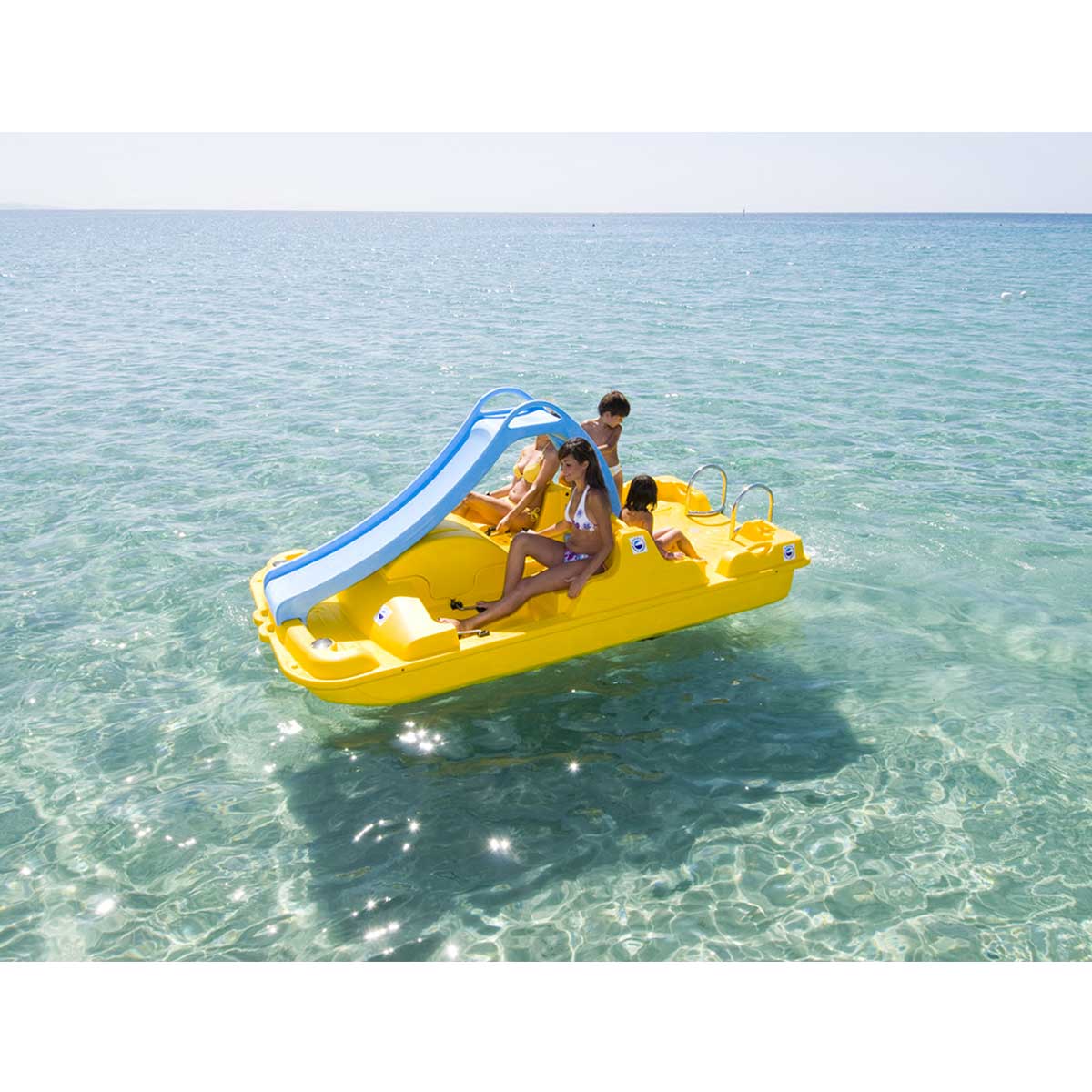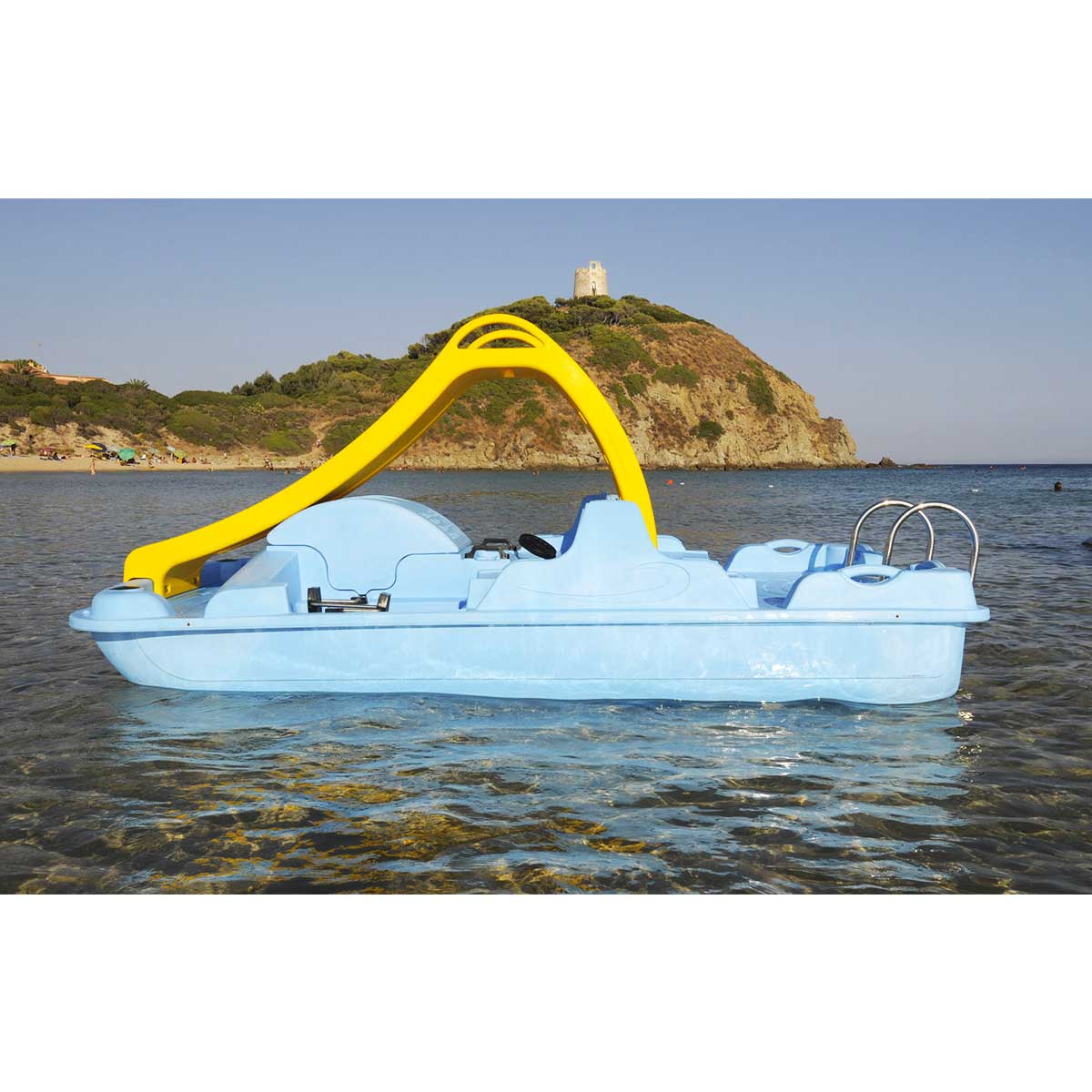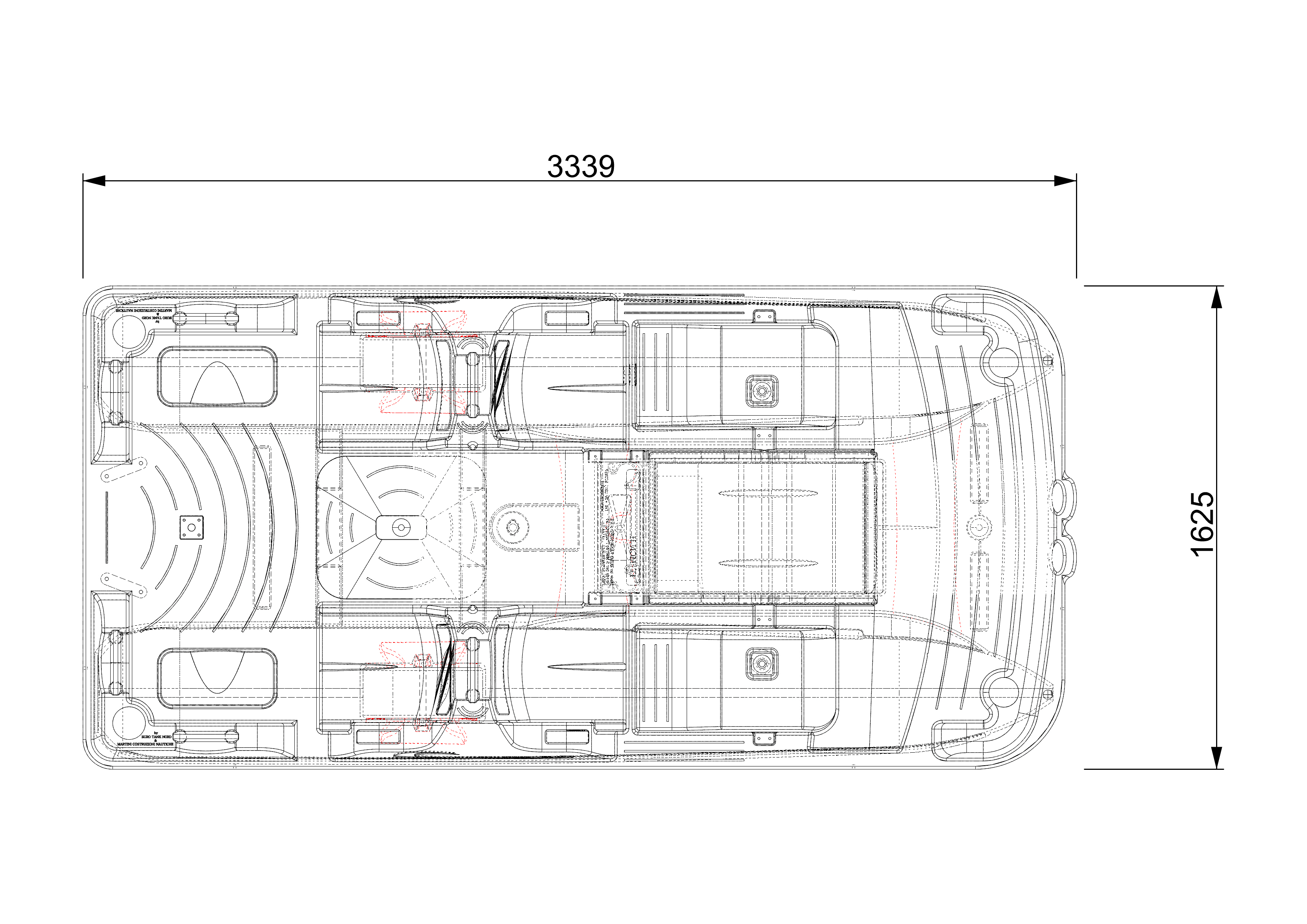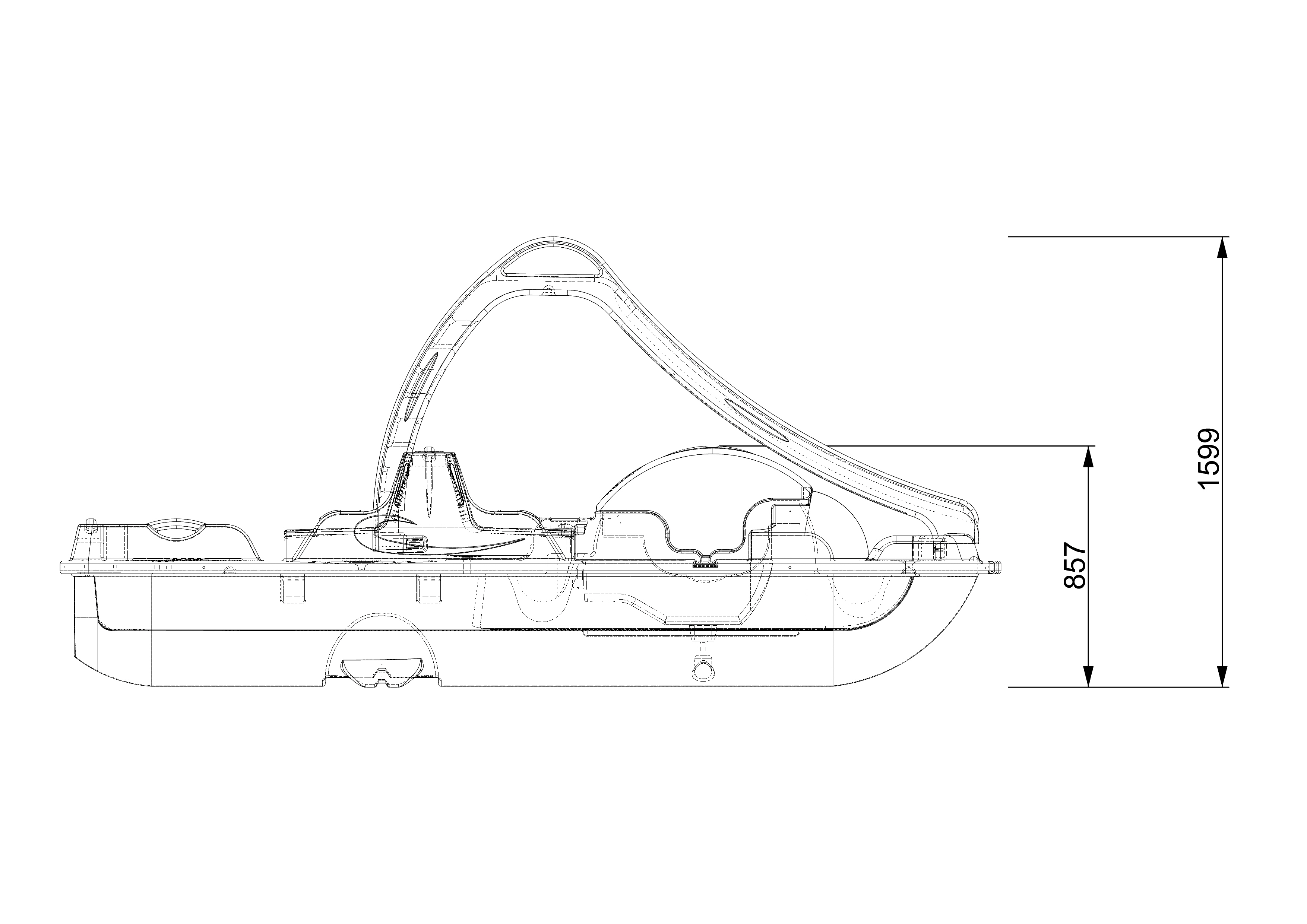 Pedalboat
H2O
Lenght: 3,34 m
Width: 1,63 m
H2O is the only pedalboat in Europe produced with the "3-Layers Ultra Light" technology, which thanks to the 3 layers of polyethylene gives the product exceptional strength and stiffness combined with surprising lightness.
Made of monocoque polyethylene and internally foamed in compliance with CE standards, H2O is completely unsinkable. All the materials used in the construction of H2O are 100% recyclable.
H2O The high design standard combined with the rotational molding technology means that all the pedalboat components such as handrails and handles are co-molded, guaranteeing the better seal and impermeability and, at the same time, an almost total absence of ordinary maintenance.
Due to its stiffness and strength characteristics, the "3-Layers Ultra Light" polyethylene has exceptional resistance to impact and abrasion.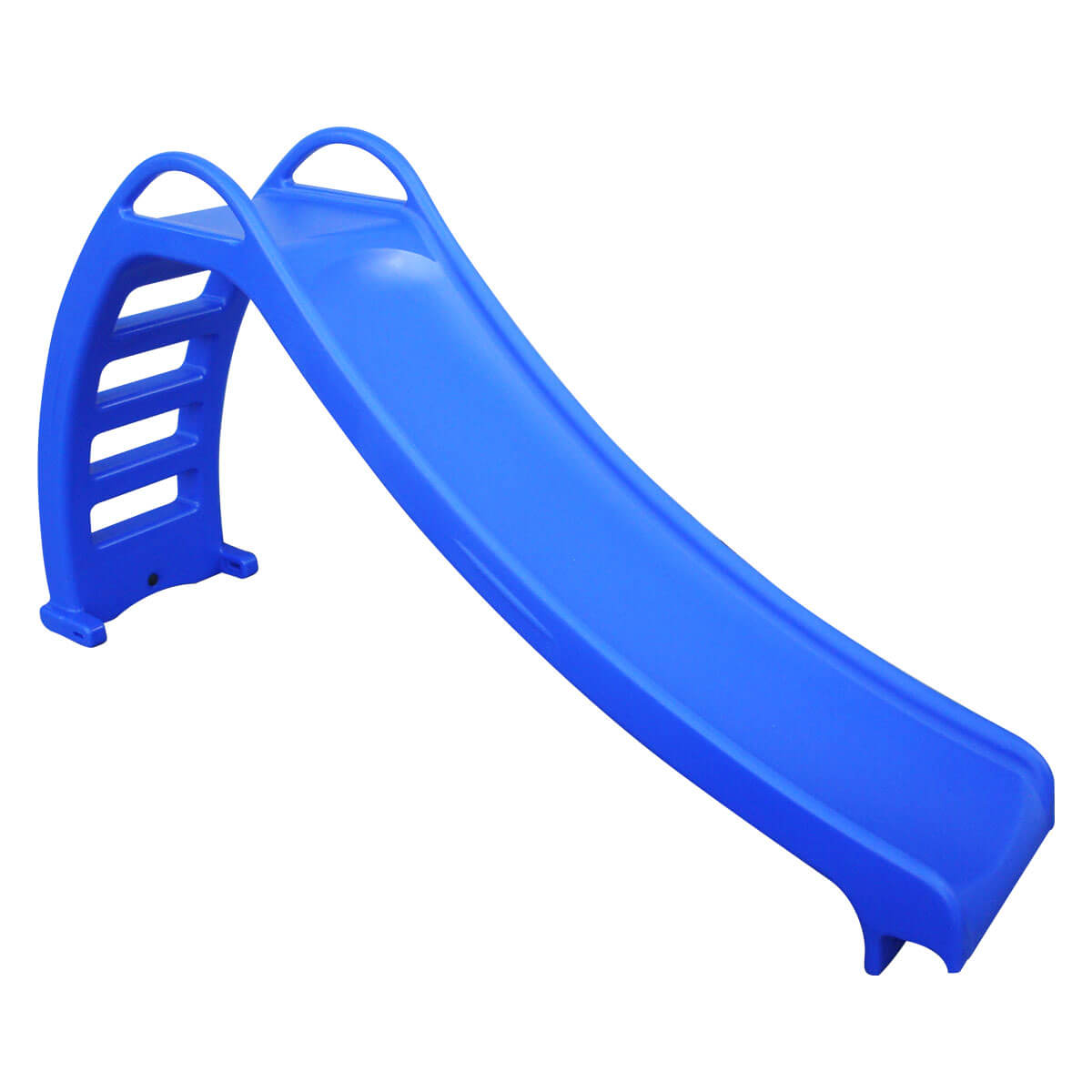 Slide
New big size slide to safely slip into the water, it guarantees fun to adults and children also thanks to the ladder and the handrail, to safely get in and out of the water.
On the bottom side of the slide there is a practical elastic net to carry your stuff around.
The assembling of the slide to the craft is extremely easy thanks to a fixing system with 4 steel screws.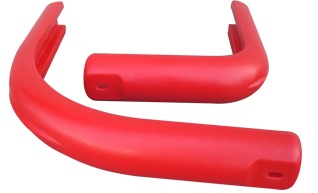 Buffer
Our constant search for technical solutions to save your time and money in maintenance now brings you "BUFFER", a new range of corner fenders.
The special shape of these fenders allows to tie up to another boat, to come alongside cliffs or quays, or just to moore to a wharf, saving the sides of the craft from damages.
Buffer are made in high density polyethylene.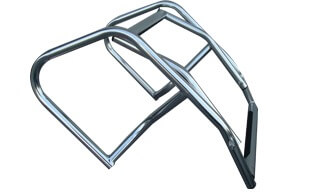 Ladder
The stainless steel ladder offers the utmost comfort combined to the exceptional duration and toughness, making it easier to get out of the water.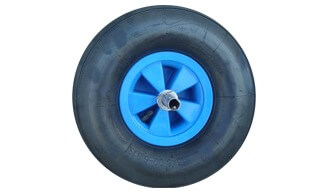 Wheels
The new built-in wheel set displays a higher volume, allowing the movements of the craft on any ground, from the finest of sands (whether dry or wet) to pebbles or stones.
They are maintenance free thanks to the nylon rim and stainless steel axle.